Are you ready to take a trip through time and space without ever leaving your seat? Welcome to the world of psychedelic rock, where the music transports you to other dimensions and opens up your mind to new possibilities. This genre emerged in the 1960s and 70s, marked by its experimental sound and use of mind-altering substances. Today, it remains a beloved and influential style of music that continues to inspire countless artists. In this article, we'll take a journey through the history of psychedelic rock, explore some of its most iconic songs, and give you the ultimate mind-bending playlist to expand your consciousness.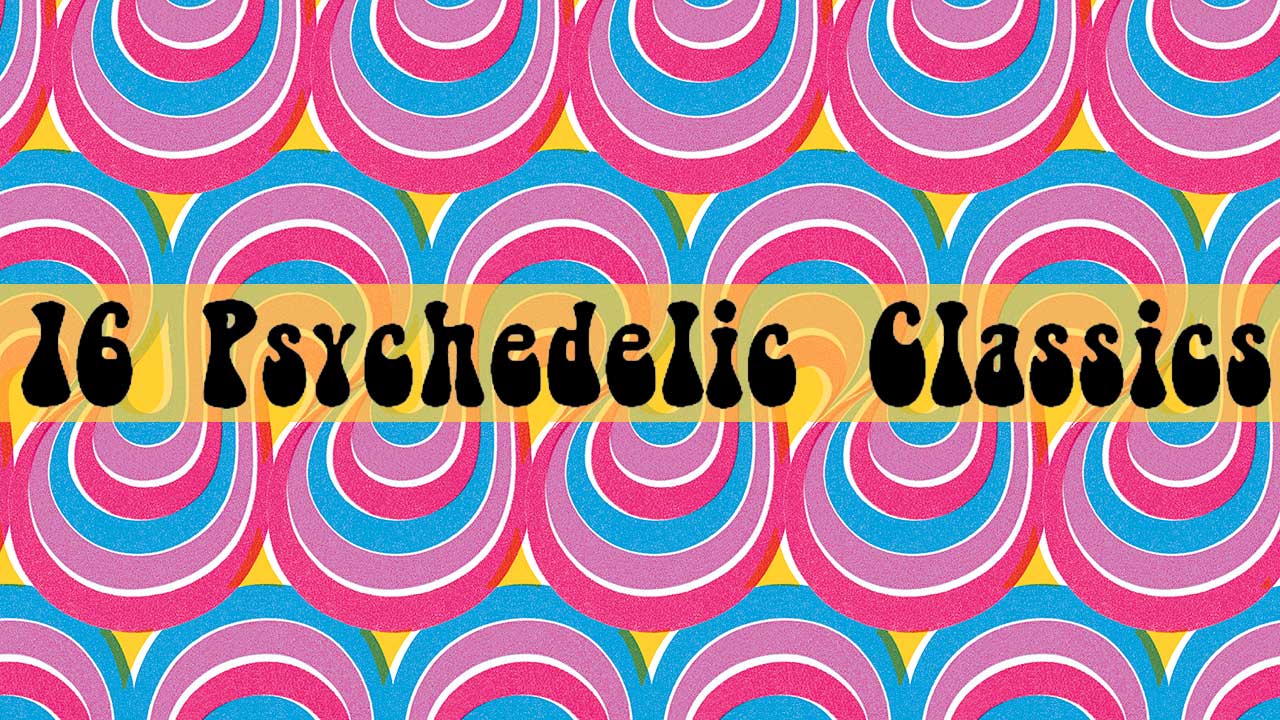 A Trip Through Psychedelic Rock History
Psychedelic rock emerged in the mid-1960s as a cultural movement that sought to expand consciousness through music and mind-altering substances such as LSD. The genre was characterized by its use of experimental sounds, unconventional song structures, and a focus on the experience of the listener. Bands like The Beatles, The Doors, and Pink Floyd pushed the boundaries of what was considered conventional at the time, creating a new sound that captivated audiences around the world.
As the 60s gave way to the 70s, psychedelic rock continued to evolve, branching out into sub-genres like acid rock and progressive rock. Bands like The Grateful Dead, Jefferson Airplane, and Jimi Hendrix continued to push the limits of what was possible with music, incorporating elements of jazz, blues, and folk into their sound. By the end of the 70s, psychedelic rock had given way to other styles of music, but its influence continued to be felt in the decades that followed.
The Soundtrack to Mind-Altering Experiences
One of the defining traits of psychedelic rock is its ability to create mind-altering experiences through music. From the swirling, trippy sounds of Pink Floyd to the frenzied guitar solos of Jimi Hendrix, there's something about this genre that makes it perfect for exploring new states of consciousness. Whether you're looking to relax and let your mind wander, or you want to ramp up your energy and dance the night away, psychedelic rock has something to offer.
The Ultimate Mind-Bending Playlist
If you're looking to explore the world of psychedelic rock, we've put together the ultimate mind-bending playlist to get you started. This playlist features some of the most iconic songs from the genre, as well as some hidden gems that you may not have heard before. From The Doors' haunting "The End" to Pink Floyd's epic "Comfortably Numb," these songs will take you on a journey through time and space. So sit back, relax, and let the music take you away.
"Purple Haze" – Jimi Hendrix
"White Rabbit" – Jefferson Airplane
"Lucy in the Sky with Diamonds" – The Beatles
"The End" – The Doors
"Tomorrow Never Knows" – The Beatles
"Comfortably Numb" – Pink Floyd
"All Along the Watchtower" – Jimi Hendrix
"Astronomy Domine" – Pink Floyd
"Somebody to Love" – Jefferson Airplane
"In-A-Gadda-Da-Vida" – Iron Butterfly
Explore the Wondrous World of Psychedelic Rock
If you're ready to dive deeper into the world of psychedelic rock, there are countless albums and artists to explore. From the early pioneers of the genre to modern-day bands that continue to push the boundaries, there's something for everyone. Some of our favorites include:
The Beatles – Sgt. Pepper's Lonely Hearts Club Band
Pink Floyd – Dark Side of the Moon
The Doors – The Doors
Jefferson Airplane – Surrealistic Pillow
Jimi Hendrix – Are You Experienced?
Grateful Dead – American Beauty
Cream – Disraeli Gears
Tame Impala – Lonerism
King Gizzard and the Lizard Wizard – Nonagon Infinity
Ty Segall – Manipulator
Whether you're a seasoned fan or a newcomer to the genre, the world of psychedelic rock has something to offer. So turn up the volume, close your eyes, and let the music take you on a journey through time and space.
From The Jimi Hendrix Experience to The Doors explore the mindexpanding sounds revolutionary lyrics and mesmerizing performances that defined psychedelic rock Immerse yourself in a musical journey that influenced generations as we delve into the history cultural impact and enduring allure of this transformative genreA recent paper published in Scientific Reports entitled Group VR Experiences can produce ego attenuation and connectedness comparable to psychedelics makes the claim that VR is similar to a psychedelic trip at least in some respectsThe papers lead author is David Glowacki an expert in virtual reality and a researcher at CiTIUS the SinguTake a Mindbending Journey Into the Adventurous and Experimental Style of Psychedelic Guitar By Jeff Jacobson published 25 October 2022 Tune up
and turn on as we explore the farout sonic landscapes created by legendary players such as George Harrison Keith Richards Jeff Beck Jimi Hendrix and morePassionate Psybient Playlist with carefully selected mindbending tracks for journeys through the deep chambers of your mind Updated regularly Psybient is a fusion genre derived from Psychedelic Trance amp Ambient it aims to create captivating soundscapes to inspire amp challenge the mindPsychedelic art or psychedelia was an art style that emerged in the 1960s fueled by the Experiences of psychedelic drugs like LSD lysergic acid diethylamide magic mushrooms and mescaline These substances are known for inducing altered states of consciousness with heavy visual hallucinationsPsyStationcom is a leading online radio station that specializes in
psychedelic trance music With a dedicated team of DJs and producers PsyStationcom offers a unique and immersive listening Experience that transports listeners to a world of hypnotic rhythms ethereal melodies and mindbending soundscapesThe Moody Blues In Search Of The Lost Chord 1968 In 1968 The Moodies immersed themselves totally in the psychedelic waters After their breakthrough the previous year with Days Of Future Passed this time they took a real swing into the challenging and timely vibe of the whole pysch processA Journey into the MindBending World of Psychedelic Art Krizza B March 15 2023 From vibrant colors and abstract patterns to surreal landscapes and metaphysical imagery psychedelic art offers a unique window into the human psyche Source Euphoric View
In conclusion, the world of psychedelic rock is one of the most fascinating and mind-bending genres of music out there. From its origins in the 60s and 70s to its continued influence today, this music has the power to transport us to other dimensions and expand our consciousness. So if you're looking to take a trip without ever leaving your seat, put on some headphones and dive into the world of psychedelic rock. You never know where the music might take you.