Food is more than just sustenance for the body; it is an integral part of our cultural identity. The way we cook, eat, and enjoy our meals is a reflection of our history, traditions, and values. Gastronomy, the art and science of food, is a perfect example of how food can be a bridge between cultures, bringing people together and creating unforgettable experiences. From spices to savory delights, join us on a journey to explore the cultural significance of gastronomy.
The Scents and Flavors of Gastronomy
The first thing that comes to mind when we think about gastronomy is the amazing flavors and scents that it offers. The combination of spices, herbs, and other ingredients creates a symphony of tastes that can take us to different parts of the world. From the spicy curries of India to the tangy ceviche of Peru, gastronomy has the power to transport us to different cultures and traditions.
One of the best things about gastronomy is its versatility. It can be enjoyed in different contexts, from home-cooked meals to fine dining experiences. Whether it is a simple bowl of pasta or an elaborate multi-course meal, gastronomy never fails to surprise us with its flavors and aromas.
A Look at the Rich History of Spices
Spices have been an integral part of gastronomy since ancient times. They were highly prized for their flavor and medicinal properties, and were even used as currency in some parts of the world. From the cinnamon and nutmeg of Indonesia to the saffron and cardamom of the Middle East, spices have played a significant role in shaping the culinary traditions of different cultures.
The spice trade was one of the main drivers of globalization, connecting different parts of the world and creating a network of culinary exchange. The discovery of the New World brought new spices to Europe, such as chili peppers and vanilla, which in turn revolutionized European cuisine. Today, spices continue to be an essential part of gastronomy, adding depth and complexity to dishes.
Discovering the Cultural Roots of Cuisine
Gastronomy is not just about flavors and spices; it is also about the cultural roots of cuisine. In every culture, food is not just about nourishment, but also about socialization, family, and community. The way we cook and eat reflects our cultural identity, traditions, and values.
From the communal meals of the Middle East to the family-style dining of Italy, gastronomy can teach us a lot about the importance of food in different cultures. It can also bring people together, breaking down barriers and promoting understanding and respect for other cultures.
Savoring the Diversity of Global Delicacies
One of the most exciting things about gastronomy is the diversity of global delicacies that it offers. From street food to haute cuisine, there is no shortage of amazing dishes to discover. Whether it is the spicy noodles of Thailand or the savory empanadas of Argentina, gastronomy has something for everyone.
One of the best ways to experience the diversity of global delicacies is through travel. Trying local dishes and visiting markets and food festivals can offer a unique insight into the cultural traditions and culinary heritage of a place. But even if we can't travel, we can still enjoy the flavors of the world through cookbooks, food blogs, and online cooking classes.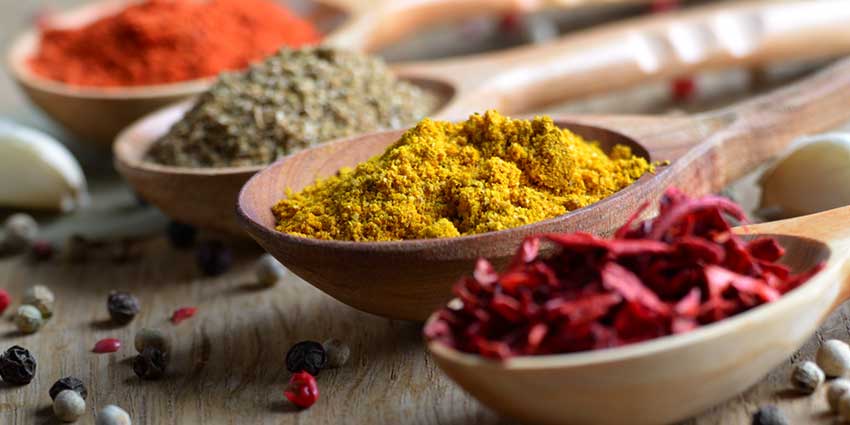 Cinnamon Cinnamon was one of the first spices used in ancient Egypt where it was used in embalming rituals It was also used in traditional Chinese medicine to treat conditions such as colds and indigestion In culinary applications cinnamon was used to flavor foods and as a natural preservative Black Pepper Black pepper was used in Korean cuisine has become increasingly popular around the world with its unique blend of flavors textures and cultural significance From the spicy and savory flavors of kimchi to the comfort food of bibimbap and the crispy fried chicken of KFC Korean Fried Chicken Korean food has something to offer for everyone But what makes KoreanIndulge in the rich and aromatic world of Beef Pho a Vietnamese culinary masterpiece that has captured the hearts and taste buds of
food enthusiasts around theAdept June 17 2023 Asian cuisine encompasses a diverse range of culinary traditions originating from the various regions of Asia including East Asia Southeast Asia South Asia and Central Asia With a rich history spanning thousands of years Asian cuisine is known for its unique flavors fresh ingredients and vibrant colorsIn this delectable journey we will dive into the diverse world of Gastronomy exploring the rich flavors cultural influences and culinary marvels that make each dish a masterpiece From the aromatic spices of India to the savory barbecue of the American South join us as we embark on a culinary adventure that will leave you craving for moreTell us your thoughts Are you ready to embark on a culinary voyage that combines the best of Mexico and
Switzerland Dont miss out on the opportunity to savor the flavors of Enchilada Suiza and experience the fusion of cultures in every bite Lets dive in and unravel the secrets of this iconic dish together Historical Background of EnchiladasFood Stories and Cultural Significance Dive into the stories and c ultural significance that surround food as captured in captivating photos and videos Explore the rituals of traditional meals the communal gatherings around festive feasts and the emotional connections forged through shared culinary experiences4 Saffron as a Symbol of Identity Saffron has become an emblematic symbol in certain cultures representing identity tradition and national pride In India the saffron color is associated with spirituality renunciation and Hinduism It is seen in the
attire of sadhus holy men the robes of monks and the Indian national flag
Gastronomy is more than just food; it is a celebration of culture and diversity. By exploring the scents, flavors, and history of gastronomy, we can gain a deeper understanding and appreciation of the culinary traditions of different cultures. So next time you sit down for a meal, take a moment to savor the cultural significance of the food on your plate. Bon appétit!